BIA Strategic Plan 2024-2027
The Business and Industry Association (BIA) of New Hampshire, the statewide chamber of commerce and state manufacturing association, has served for 110 years as the leading business advocate for our state's business community.
During its history, BIA has remained a healthy and stable organization achieving quality progress on behalf of its mission and members. The challenges facing the business community, however, are growing more complex and volatile. Meeting these challenges will require BIA to champion a bold vision for the future of the state's business community and engage in proactive advocacy to achieve it.
To guide BIA's future and successfully navigate these challenges, our Board of Directors recently adopted a new strategic vision and plan after a comprehensive year-long planning process. We are pleased to share our new mission, vision, values, and strategic goals and look forward to sharing more details and achieving progress in the year ahead!
Our Mission
BIA is the unifying voice of business, championing a competitive business climate and prosperous economic future for New Hampshire.
Our Vision
New Hampshire is the leading state for business, creating economic opportunities and prosperity for all Granite Staters.
 Our Core Values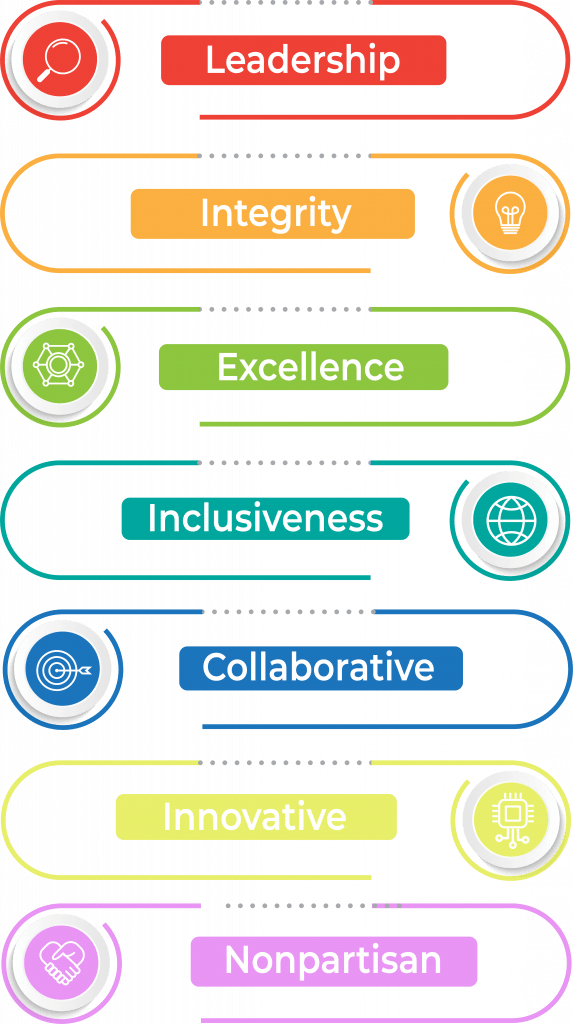 Strategic Goal 1
BIA is the leading advocacy and political force at the State House. We leverage our political strength to unrelentingly advocate for public policies that make NH the leading state for business.
Strategic Goal 2
BIA strategically positions itself as the state's "futurist" and steward of the forward-looking vision of NH's business climate by developing a long-range economic blueprint for the state. BIA will partner with leading experts to ensure we are bringing the best solutions to address NH's biggest challenges.
Strategic Goal 3
BIA is a growing, profitable, and well-run business with the resources needed to fund advocacy, political action, and a vision plan for the future of NH.
 Strategic Goal 4
BIA's brand and marketing strategy excels at telling our story and showing our value, ensuring members and investors understand our impact and see tangible return on their investment.
 Strategic Goal 5
BIA aspires to organizational excellence through commitment to the highest standards of operational and administrative practices.
The BIA Board of Directors, staff, and policy committees will be undertaking a variety of new projects and initiatives in the year ahead to advance these strategic goals. Member support and engagement in the process is crucial to our success. Ready to get involved? Contact us for more information.