As a member of the Business and Industry Association (BIA) of New Hampshire, you have access to expert energy consulting through the BIA Energy Program.
With the volatility of the New England energy market, New Hampshire businesses need to find new and creative ways to mitigate risk and manage costs. The BIA Energy Program offers a full range of integrated energy solutions for its member businesses. Join today!
YOUR COMPANY WILL BENEFIT FROM:
A dedicated energy consultant and team of market analysts
As an extension of your team, Usource works with you to craft strategies, evaluate energy projects, advise on rebates and incentives as well as regulatory or legal changes, and act as liaison with suppliers and vendors.
Unbiased competitive process
With deep industry knowledge and a vast network of providers, Usource can negotiate with a chosen vendor or conduct a Request for Proposal (RFP) to support any energy initiative or strategy.
Robust energy solutions
Our consulting services range from procurement to energy efficiency to onsite generation, allowing us to customize the right energy strategy to meet your budget needs and business objectives.

CLIENT SUCCESS STORIES
By providing customized energy management services to clients across all industry segments, our energy consultants have built enduring, trusted relationships. Our clients are truly our partners. We value the opportunity to provide cost-efficient, individualized energy management strategies. Here are just a few client stories:
"By partnering with Usource, the BIA of New Hampshire has been able to provide its members access to energy cost savings and budget certainty. BIA partnered with Usource more than 15 years ago and to date, Usource has saved BIA members hundreds of thousands of dollars in energy costs annually while guiding them through the complexities of the energy market."

Michael Skelton
President & CEO, BIA of NH
LEARN MORE ABOUT THE BIA ENERGY PROGRAM
For more information about aligning your financial goals and sustainability objectives with an integrated energy management approach, visit UsourceEnergy.com/BIAofNH and contact your energy advisor: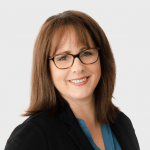 Bridget Harmon
Energy & Renewables Consultant
207-569-8008
Bridget.Harmon@NextEraEnergy.com