The Business and Industry Association is providing its employer members with an opportunity to join a Multiple Employer Aggregation Program that can make 401(k) plans more achievable, easier to administer, and less expensive. BIA is partnering with member firm Alpha Pension Group to offer this program.
With the Multiple Employer Aggregation program, you can look forward to potential cost savings and other benefits when compared to operating a single employer plan on your own. Click below to see the competitive advantages delivered with BIA's industry partners.
For more information, contact: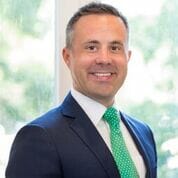 Richard J. Cawthorne, Jr.,
Senior Vice-President – Retirement Plan Services
Alpha Pension
617.916.0335
rich@alphapension.com
1 Recipient of the DALBAR 2019 Communications Seal - representing excellence in financial services communications - for our participant website and mobile app
Not FDIC/NCUA/NCUSIF Insured | Not a Deposit of a Bank/Credit Union | May Lose Value | Not Bank/Credit Union Guaranteed | Not Insured by Any Federal Government Agency
Tree Care Industry Association, Alpha Pension, and TRA are not affiliates or subsidiaries of VOYA Financial and its affiliated companies.
Any insurance products, annuities and funding agreements that you may have purchased are sold as securities and are issued by Voya Retirement Insurance and Annuity Company ("VRIAC"). Fixed annuities are issued by VRIAC. VRIAC is solely responsible for meeting its obligations. Plan administrative services provided by VRIAC or Voya Institutional Plan Services, LLC ("VIPS"). Neither VRIAC nor VIPS engage in the sale or solicitation of securities. If custodial or trust agreements are part of this arrangement, they may be provided by Voya Institutional Trust Company. All companies are members of the Voya family of companies. Securities distributed by Voya Financial Partners, LLC (member SIPC) or other broker-dealers with which it has a selling agreement. All products or services may not be available in all states.
For plan sponsor use only. Not for use with participants.