Workforce Accelerator 2025
​Workforce Accelerator 2025 is a two-part workforce development initiative launched by the Business and Industry Association and the New Hampshire Charitable Foundation, with additional financial support from Fidelity Investments. Created in response to the need for a sustainable solution for growing a skilled workforce in New Hampshire, the initiative includes:
65 x 25 Facilitation
New Hampshire needs a highly-skilled workforce. Research indicates that 65% of the adult workforce will need to possess a meaningful credential or post-secondary degree by the year 2025 in order to meet demands of our state's economy. Many "65 x 25" efforts are already underway in New Hampshire. Our workforce development team is working with educators, trainers, businesses, nonprofits, and the public sector to encourage collaboration and help facilitate their collective efforts to attain the 65% goal. We'll also highlight and lend our support to the highest impact workforce development strategies.
School to Career Pathways 
There is growing recognition that both students and employers benefit from early exposure to varied career options. The School to Career Pathways portion of Workforce Accelerator 2025 aims to encourage more school/business partnerships throughout the state. Such partnerships are vital for adequately preparing students to enter the workforce. The Business and Industry Association has many members active in workforce development with local high schools and area colleges through internships, apprenticeship programs, and in-house training solutions. BIA will highlight the efforts of these companies and encourage other employers to emulate them. Exposing more young people to job and career opportunities in New Hampshire will result in more young people launching their careers here rather than somewhere else.
Workforce Accelerator 2025 Steering Committee
​Jim Roche, BIA
Katie Merrow, Charitable Foundation
Joe Murray, Fidelity
Val Zanchuk, Graphicast
Ed MacKay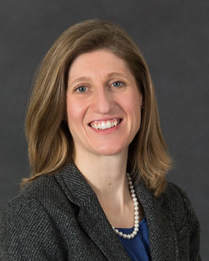 For more information on the Workforce Accelerator 2025, please contact Sara Colson at 603.224.5388 x116 or scolson@BIAofNH.com